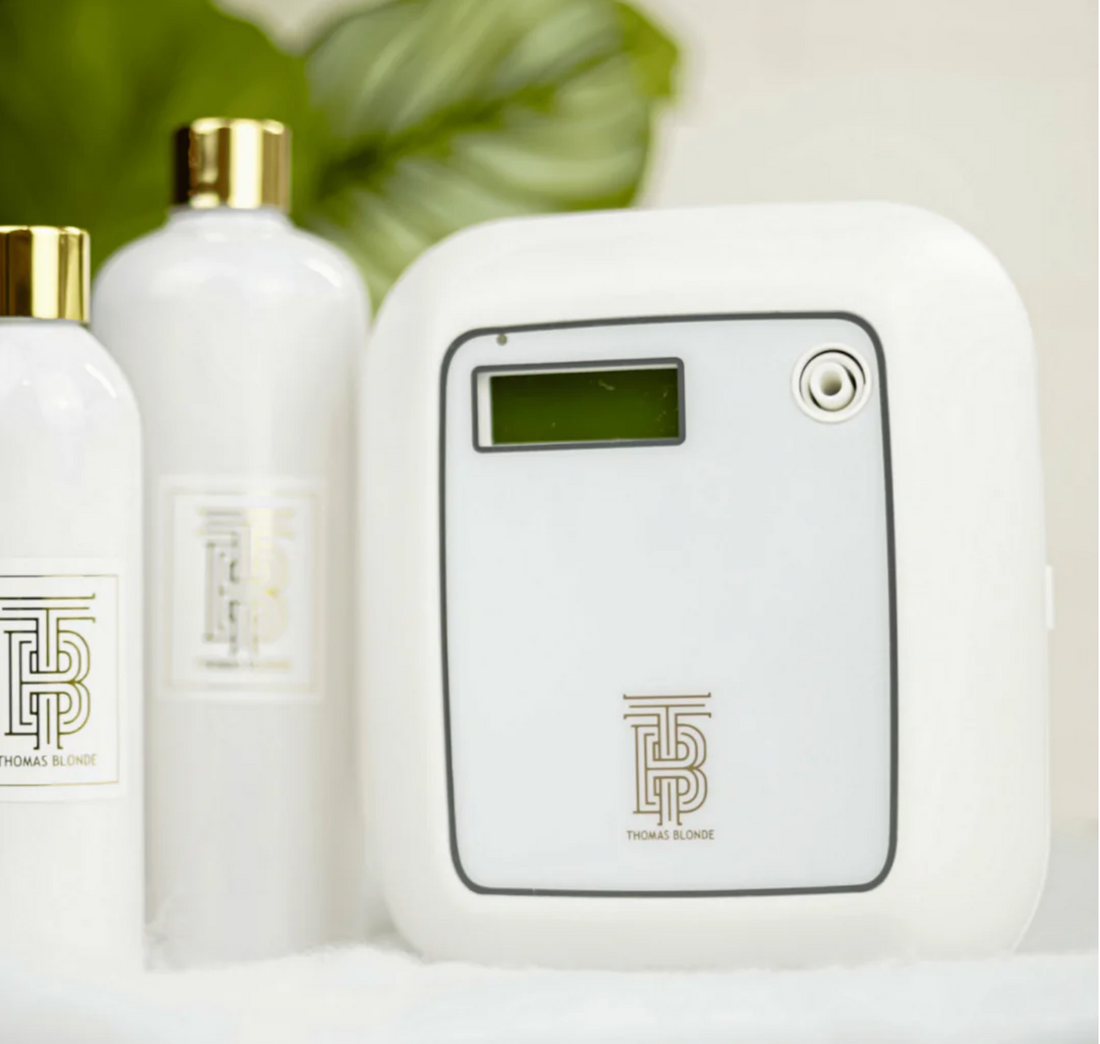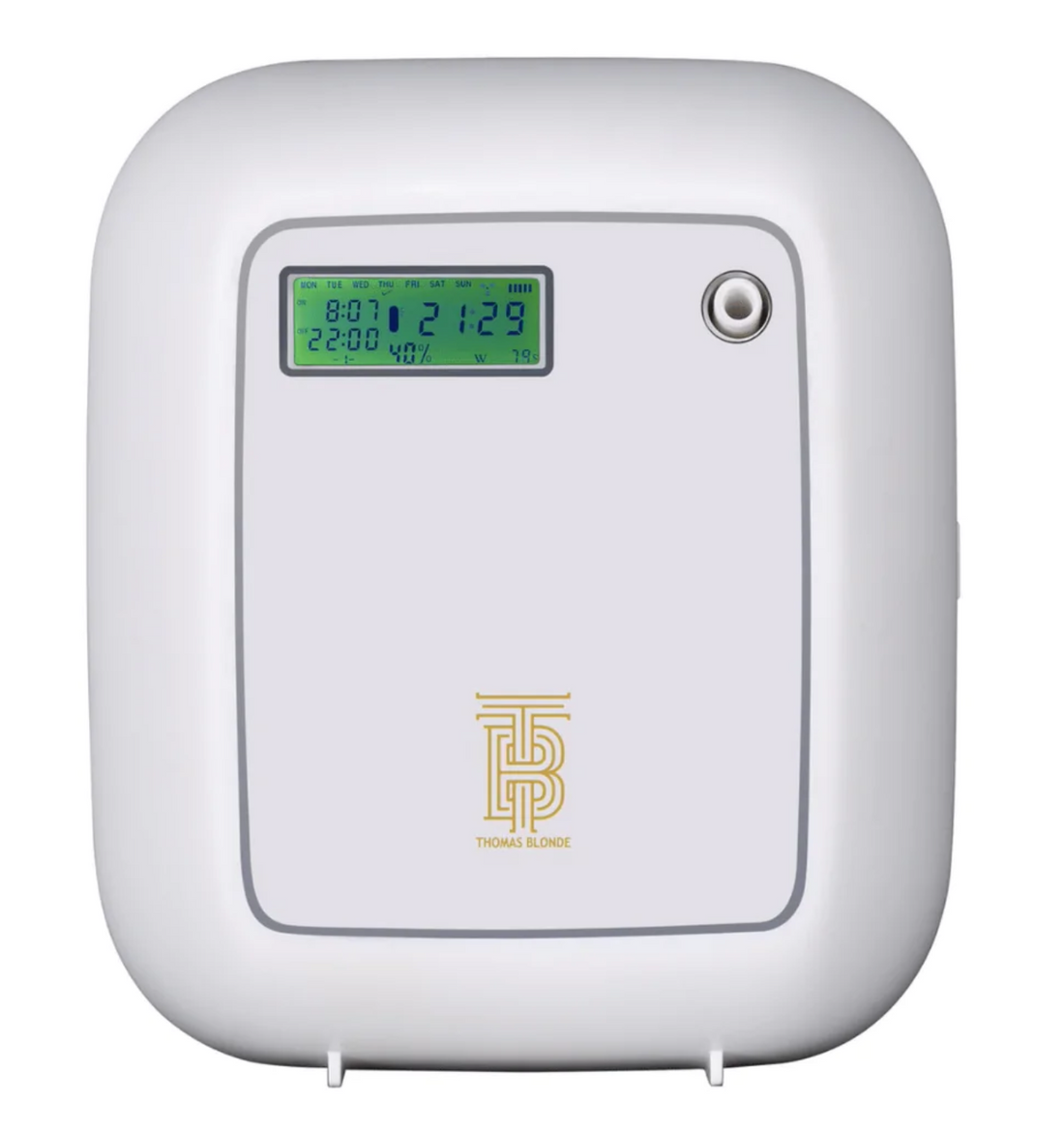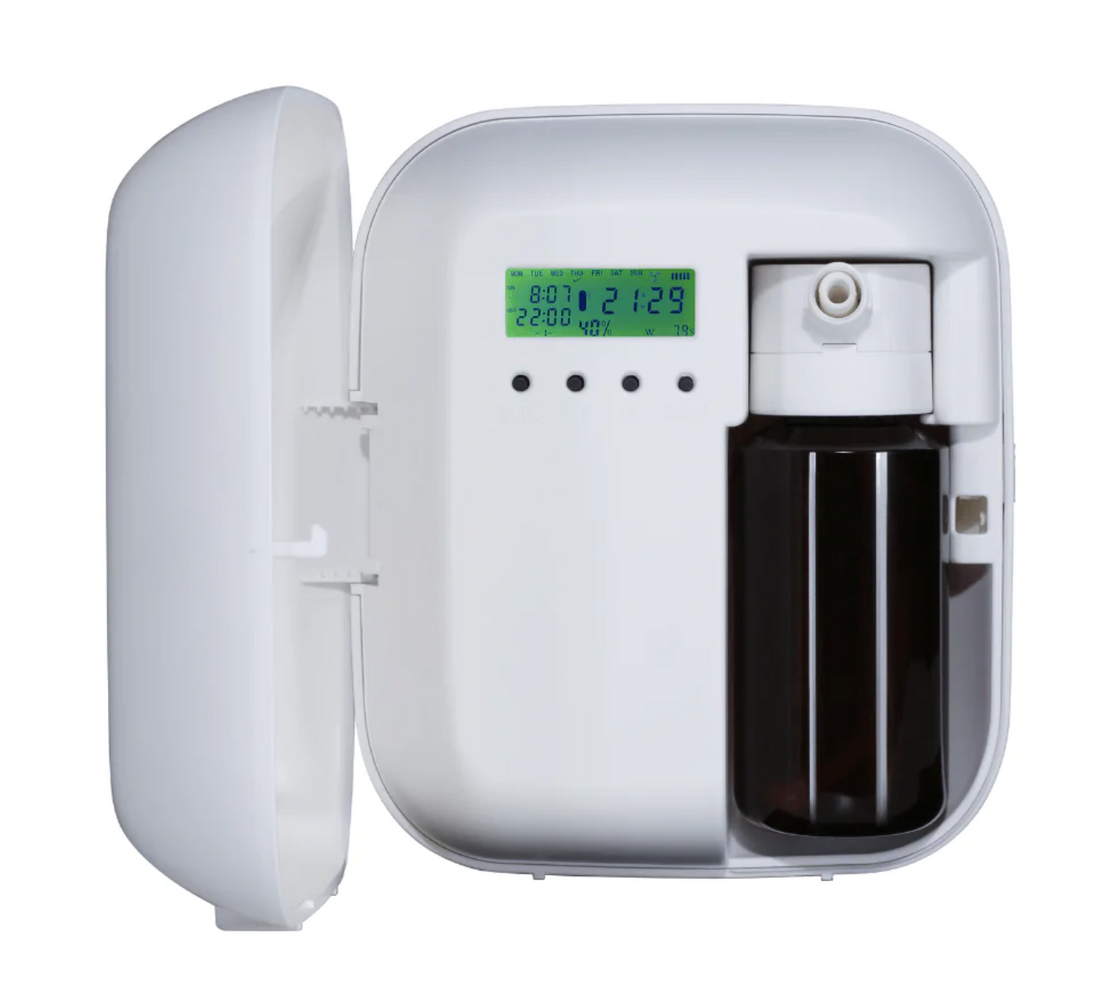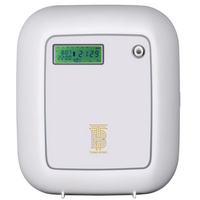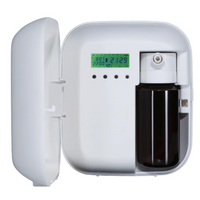 TB - Blondie Mini Diffuser
The coverage range is up to 2,000 sq. ft. This sleek unit can be hidden behind a plant, basket, or any other home decor item you choose. If you have a large home we suggest starting off with one, but if you want to cover more area you can always add another.
This is our personal favorite and what we use in our homes.  Unlike many other smaller units that only diffuse up to 600 sq. ft. this has the same mechanics as our commercial diffuser.  It holds a smaller amount of oil due to its compact size but throws a big punch. That is why we suggest putting this unit in an easy-access spot to be able to refill your oil as needed.