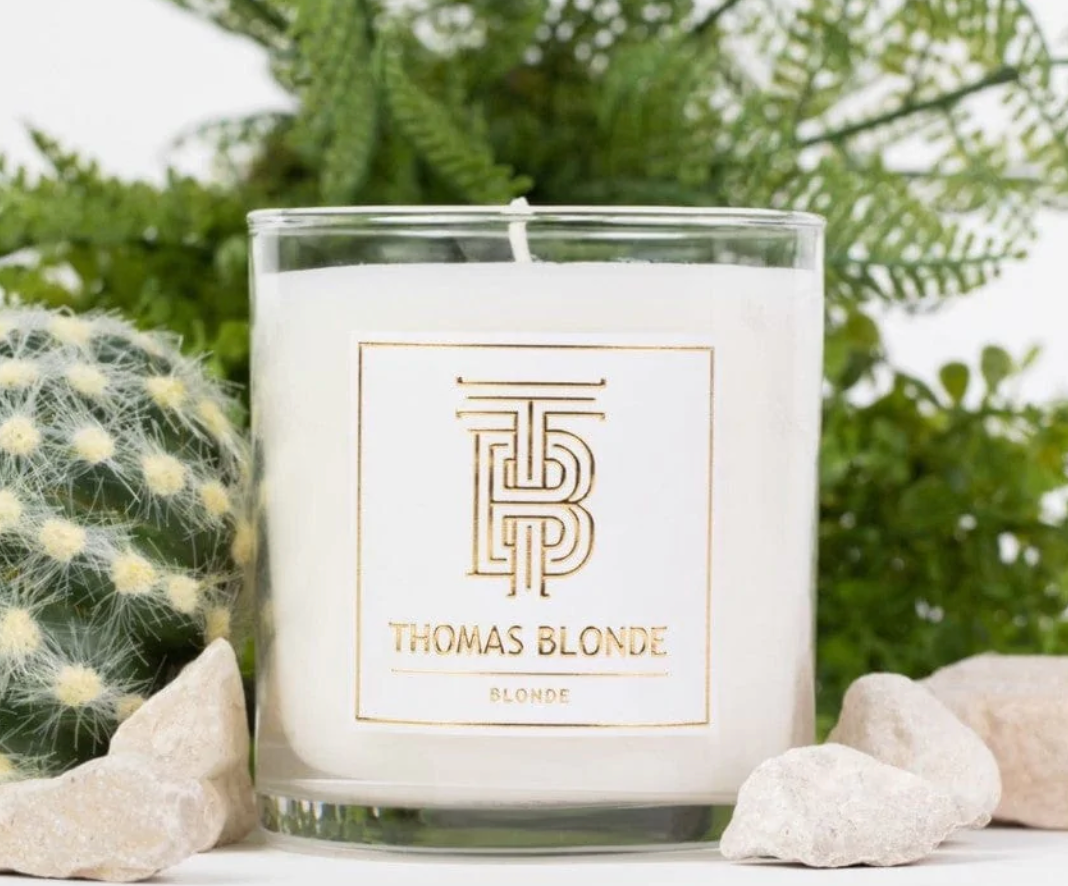 Up to 80 hours burn time! 
Our 100% all-natural, soy wax candles are created without any phthalates, dyes, and irritants. Hand-poured and hand scented in small batches, our candles also feature non-GMO and USA-grown wax with a lead- and nickel-free wick.
Blonde: Features a tantalizing combination of cool citrus notes and musk undertones, paired with black pepper and cardamom.
Joshua Tree: Captivating scents of Sandalwood, Cedarwood, Vetiver, and Amber Wood. The result is something so glorious, so good, and completely intoxicating you'll want to bask in it all your life. 
Canyon: Canyon will take you on a journey winding through a Deep Canyon, smelling the Fresh Bergamot alongside the tall Heirloom Mahogany trees with subtle hints of soft musk that drift you into this intoxicating aroma! 
Mr. Blonde: Mr. Blonde merges primal leather with night-blooming Jasmine and black suede. The result is a fragrance that is raw, yet refined.
Coachella Fields: Coachella fields is a highly intoxicating scent that takes you back to a warm summer day lying in a field of grass and wildflowers. With hints of Tangerine, Grapefruit, Geranium, Cypress and Red Currant this light and airy mixture will captivate all your senses.