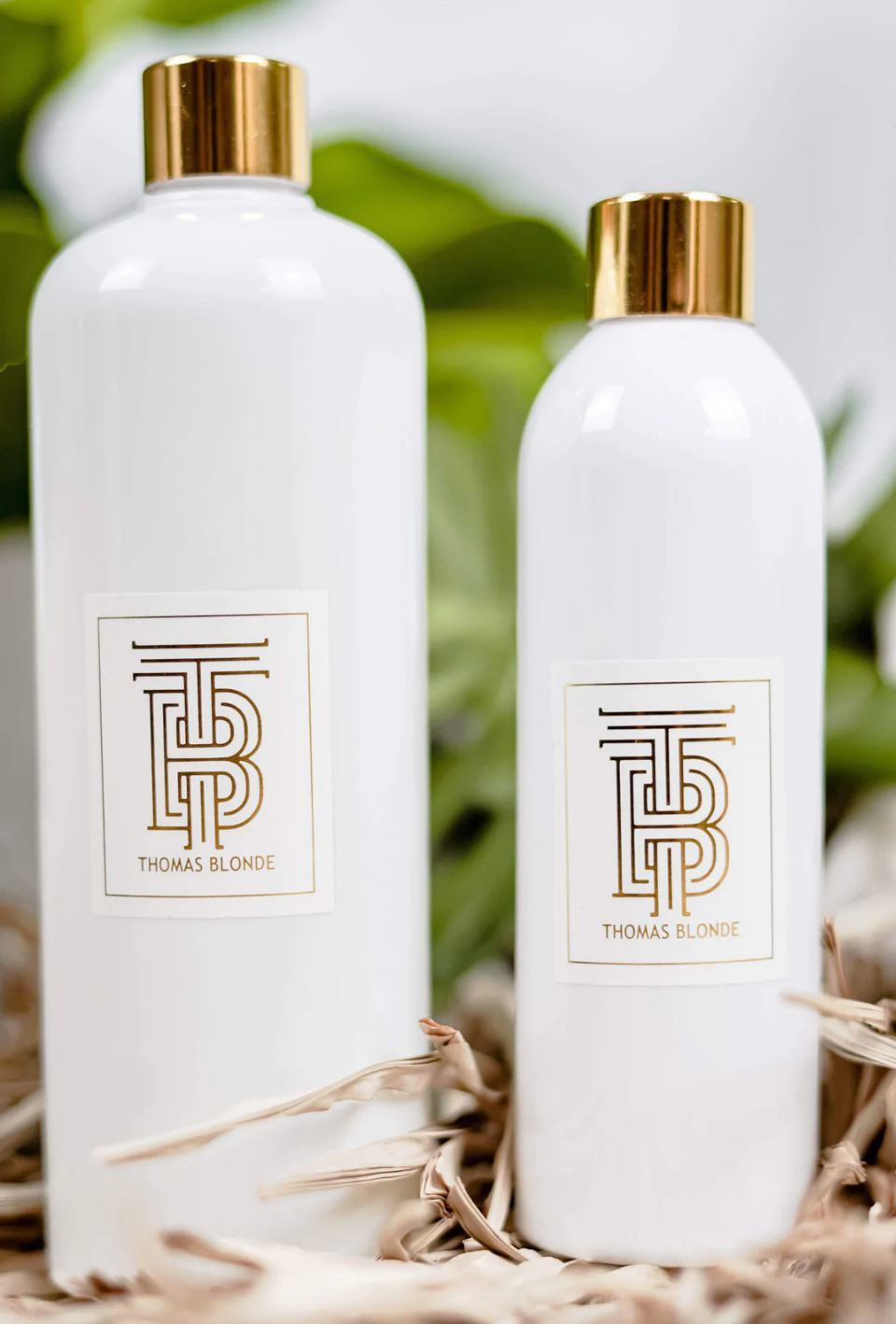 Our oil is a 100% Pure Diffuser Blend created with the highest quality of natural ingredients. We combine our aroma oils with pure essential oils that are certified Non-GMO, Vegan, and contain no parabens.  We also do not include any artificial additives, synthetic colors, or harmful chemicals. All of our diffuser oil blends are created to be 100% safe for your family and pets.
Blonde: Features a tantalizing combination of cool citrus notes and musk undertones, paired with black pepper and cardamom.
Joshua Tree: Captivating scents of Sandalwood, Cedarwood, Vetiver, and Amber Wood. The result is something so glorious, so good, and completely intoxicating you'll want to bask in it all your life.