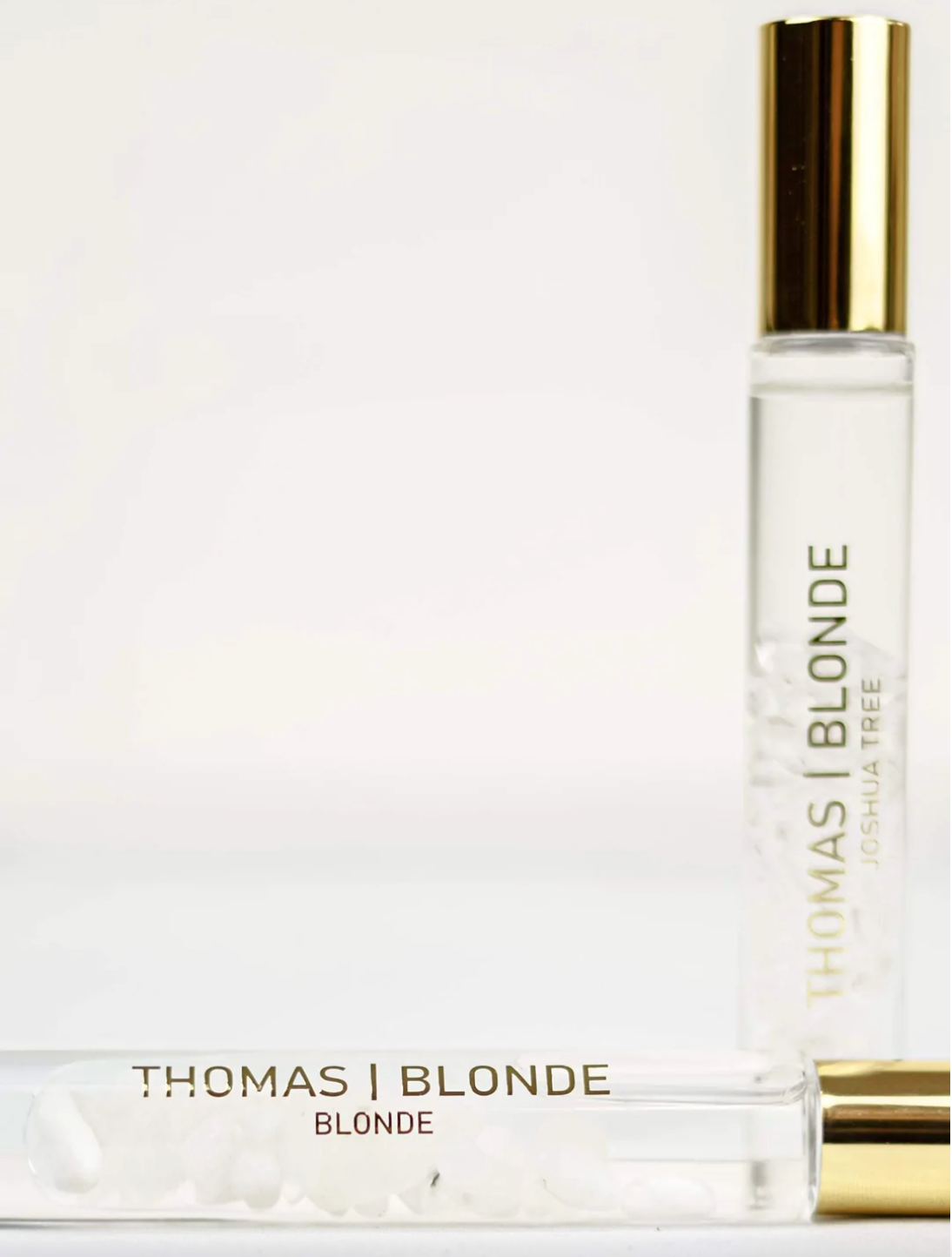 TB - High Roller Perfume Stick
Blonde: Features a tantalizing combination of cool citrus notes and musk undertones, paired with black pepper and cardamom.
Joshua Tree: Captivating scents of Sandalwood, Cedarwood, Vetiver, and Amber Wood. The result is something so glorious, so good, and completely intoxicating you'll want to bask in it all your life. 
Canyon: Citrine attracts wealth, hope, abundance and prosperity as well as sparking creativity, happiness and imagination.