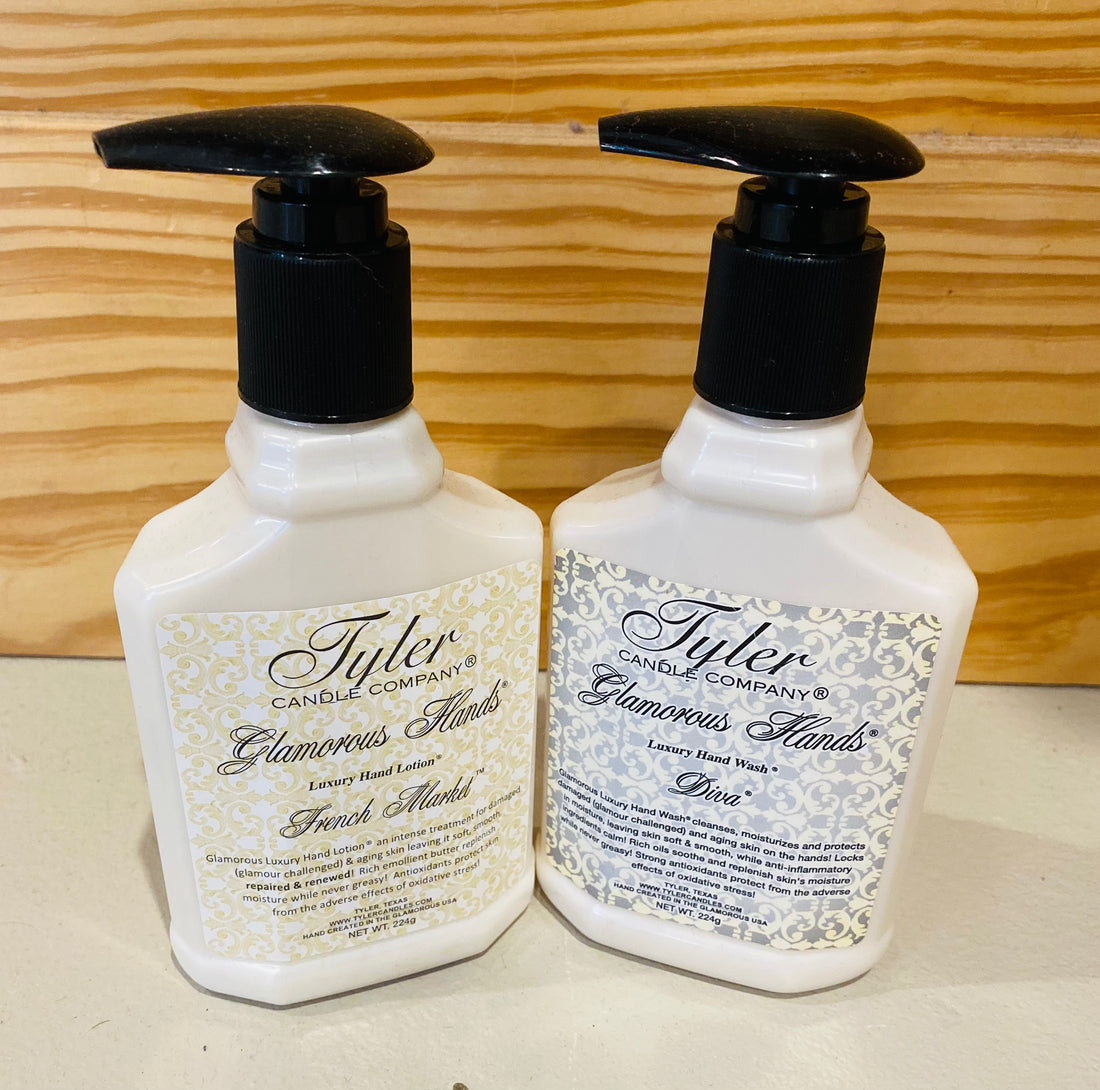 Tyler Candle Co. - 8oz. Luxury Hand Wash
Diva -  A warm and complex fragrance overflowing with delicious fruits and rich florals. Rich aromatic chocolate and amber complete this luscious blend!! It's her world . . . we just live in it.
High Maintenance - Our #1 fragrance!! Floral, woody blend combined with patchouli and vanilla with a heavy musk undertone! Very sophisticated and truly addictive!!!!!!!
Bless Your Heart - Innocent, sweet, playful & always truly genuine!! Raw Vanilla, Bergamot, Sicilian Orange, Raspberry, Fig Leaves, Lily of the Valley, Cotton Candy, Musk, ended with Woody notes!!
French Market - Fresh floral with notes of gardenia and tuberose. Extremely unique!