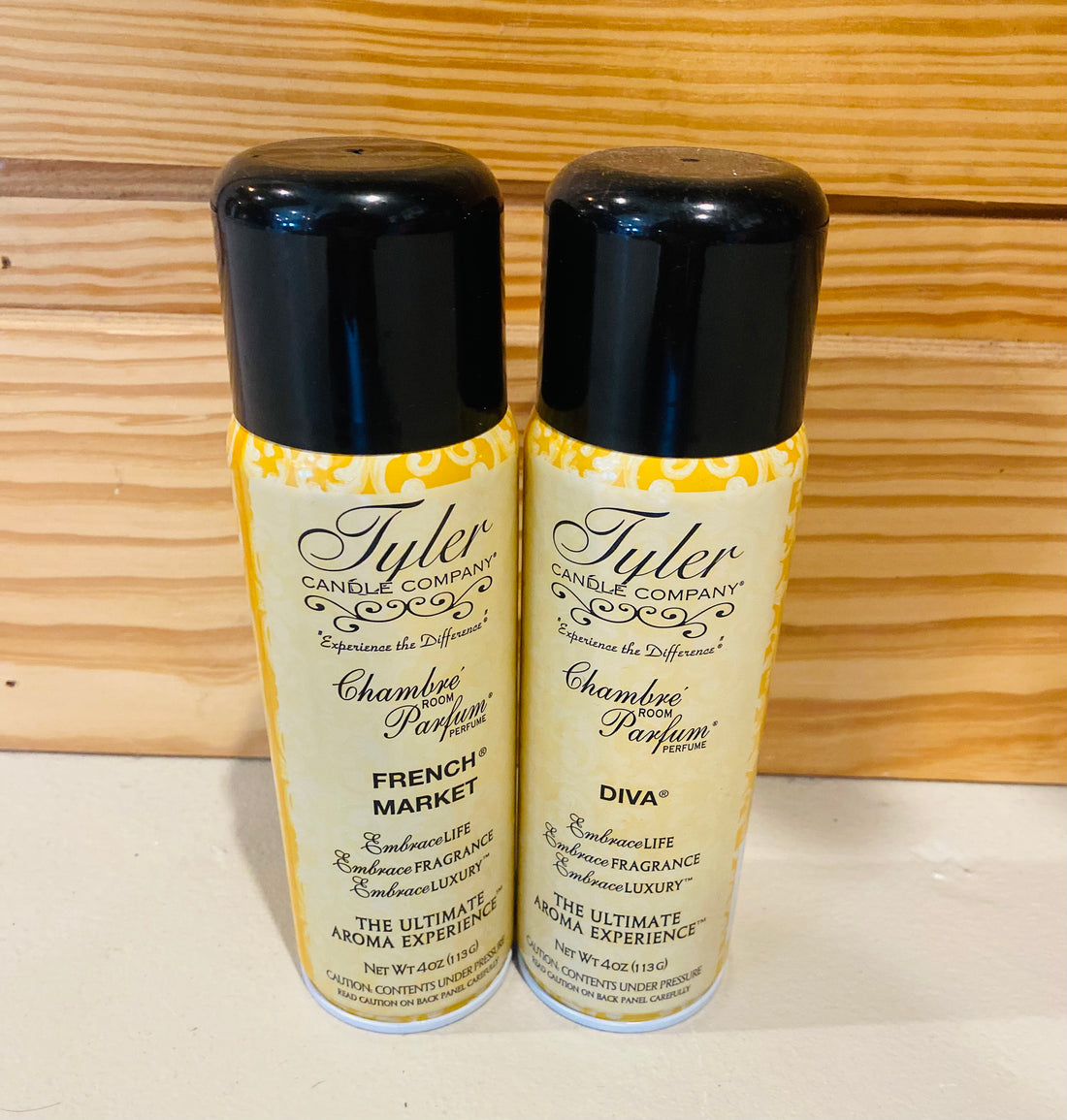 Tyler Candle Co. - Chambre Room Parfum
The ultimate aroma experience!
4oz. (113g)
Diva - A warm and complex fragrance overflowing with delicious fruits and rich florals. Rich aromatic chocolate and amber complete this luscious blend!! It's her world . . . we just live in it.
French Market - Fresh floral with notes of gardenia and tuberose. Extremely unique!
Resort - Created for those only willing to embark on an extreme journey to find & embrace glamour which will then transform the simple and normal into somehow extraordinary!!!!
High Maintenance - Our #1 fragrance!! Floral, woody blend combined with patchouli and vanilla with a heavy musk undertone! Very sophisticated and truly addictive!!!!!!!