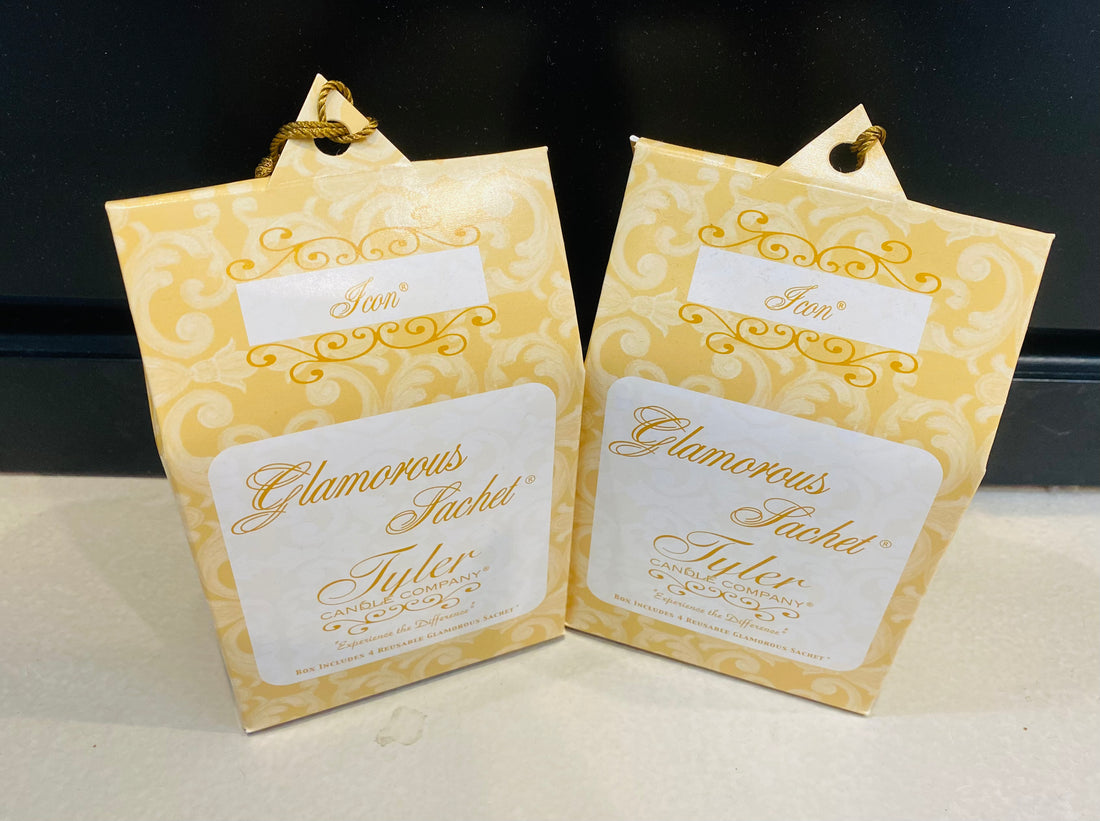 Tyler Candle Co. - Glamorous Sachet
The perfect touch for your dryer! 
Diva - A warm and complex fragrance overflowing with delicious fruits and rich florals. Rich aromatic chocolate and amber complete this luscious blend!! It's her world . . . we just live in it.
Icon - An invigorating, fresh fragrance as legendary as the leading man who wears it! Spicy, sporty, original, and truly unforgettable! Notes of sandalwood blend with ambergris, violet leaves, French verbena, and Florentine iris to create the ultimate aromasensory experience!
High Maintenance - Our #1 fragrance!! Floral, woody blend combined with patchouli and vanilla with a heavy musk undertone! Very sophisticated and truly addictive!!!!!!!
French Market - Fresh floral with notes of gardenia and tuberose. Extremely unique!
Kathina - Sensual lily of the valley intertwined with citrus and rose. Very dramatic and overdone!!